Product description
Shipping Policy
Customer Reviews
Cutebee,
dedicated to bringing poetry and faraway places home,
becoming a friend connecting reality and dreams,
making Book Nook  a participant in your good life!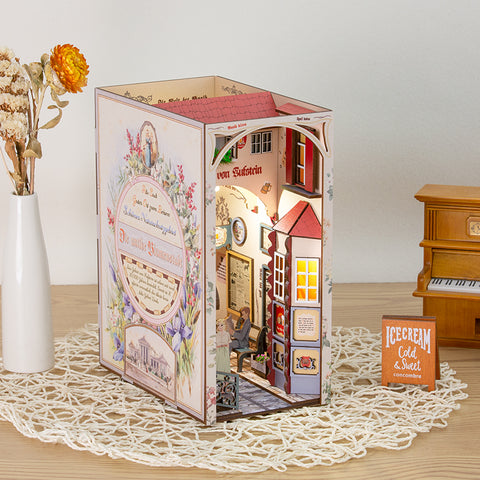 Each item in the ancient city of Hana has been carefully crafted, with details as delicate as the touch.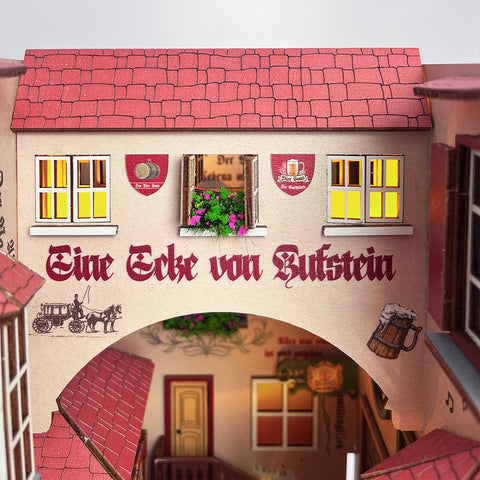 We draw inspiration from fairy tales, such as the town on the Rhine.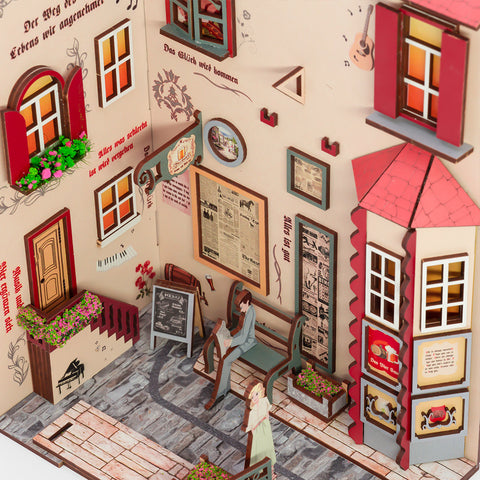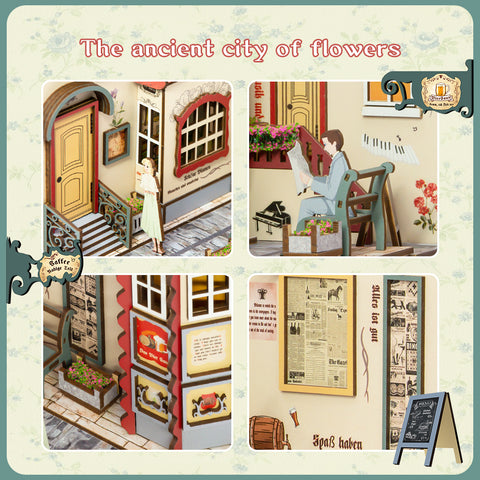 Historic houses stand side by side. The colorful frescoes are like an old storybook, slowly telling the mysterious medieval period.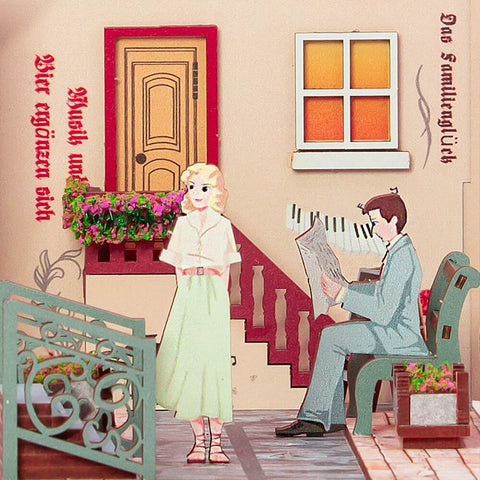 Imported ink, safe and environmentally friendly, so that customers feel safe and healthy.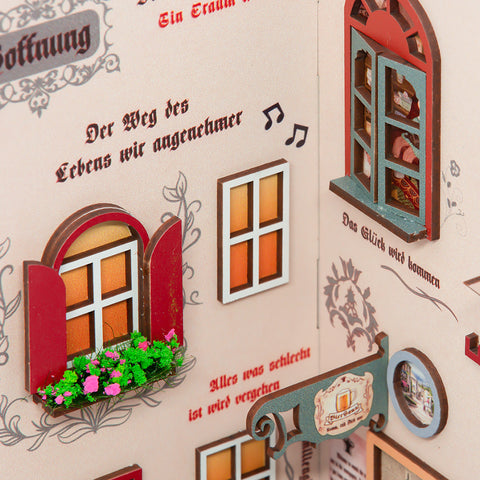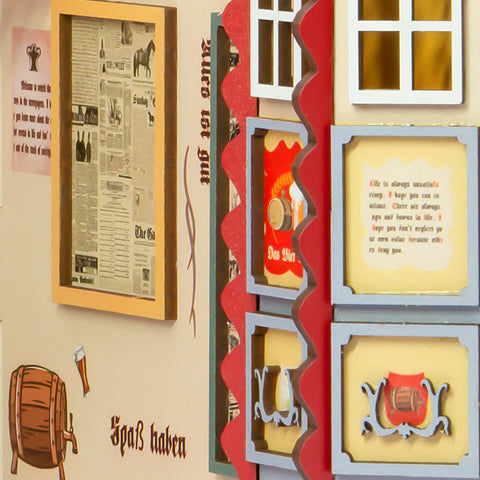 DIY handmade, with a good gift, let your loved ones feel the unique importance.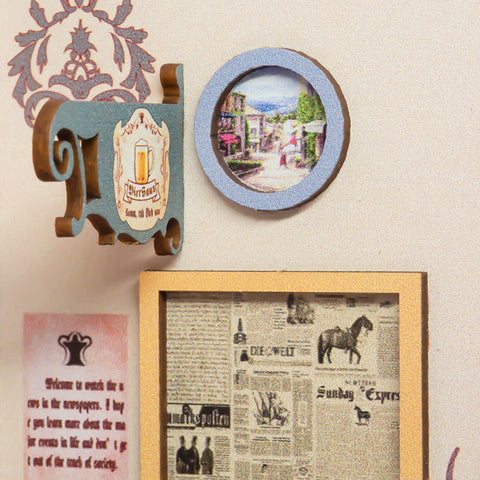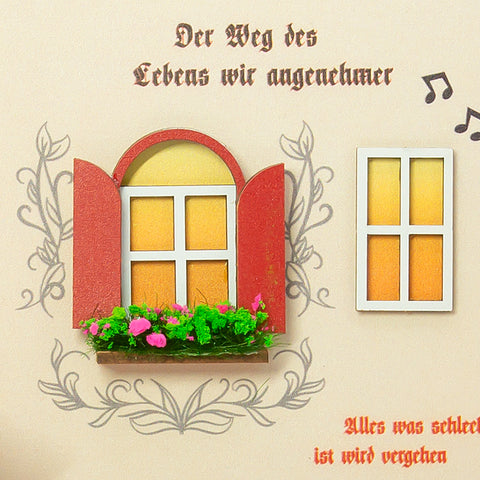 Immersive decompression toys, killing time / spend quality time with family.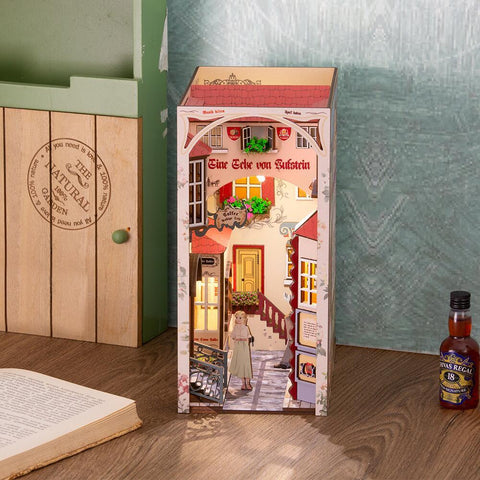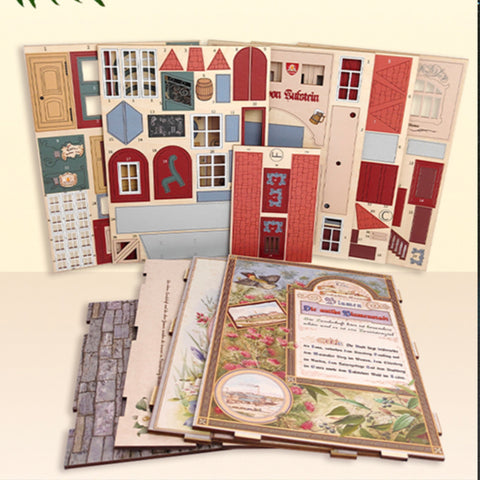 🎈 SPECIFICATIONS 🎈

— Name: The Ancient City of Flowers
— SKU: YS07
— Recommended Age: Over 14
— Assembly Time:2-3 days
— Finish Size: 25×18×8cm
— Weight: 1.1 KG
— Detailed colored instructions in English.

⛪ 
Tips 
⛪
Glue and batteries are not included because they are not allowed to be shipped by air, so please prepare them yourself. You can choose silicone liquid glue and 2 batteries (AAA type).

BOOK NOOK kit, you need to DIY, sanding, gluing, assembly, modeling, in order to complete the build your own kit.
If you have any questions, please contact CUTEBEE and we will do our best to help you.
Shipping Time:
Shipped within 3 working days.
Delivery Time:
United States: 5-15 days ,
United Kingdom: 5-15 days,
Canada: 15-25 days.
Australia:10-20 days,
Russia: 6-12 days ,
Most EU countries: 8-20 days.
Parcel inquiries can use this website: https://www.17track.net/zh-cn!
Freight:
All countries have to pay the freight, you can check the shipping cost you need to pay on the shopping cart page!
Taxes:
All countries that can be shipped, taxes and fees are borne by the seller.
NOTE:
The last item in the product page description describes whether the product is shipped from a Warehouse in China. Due to the logistics system, the products delivered from the Warehouse in China cannot be shipped to Alaska, Hawaii and Guam in the United States. Please do not add the products to the shopping cart in the corresponding regions, otherwise, the purchase of products in the overseas warehouse will be affected.