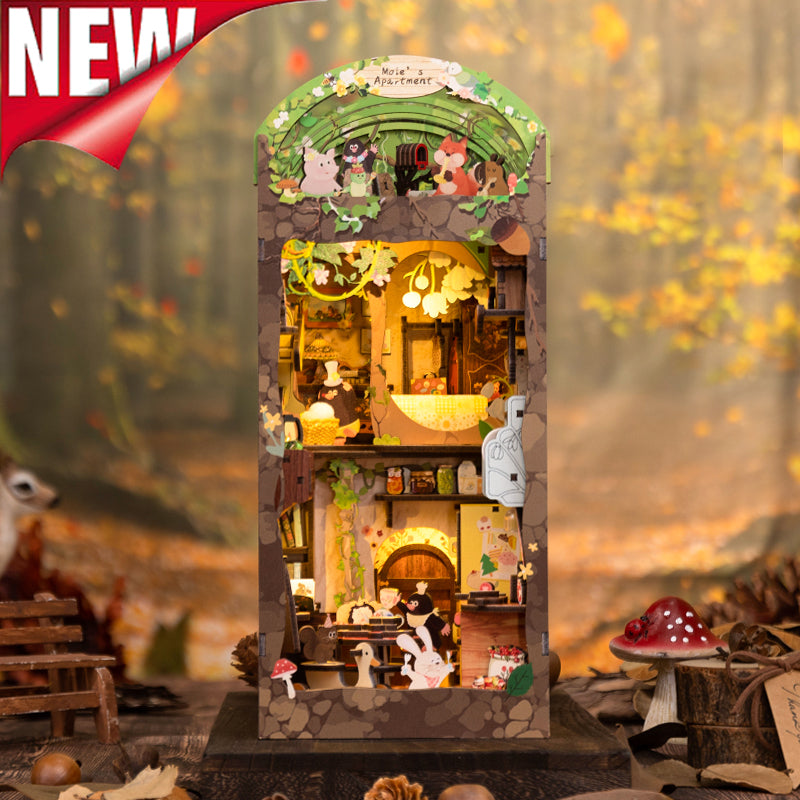 Mole's Apartment
Step into this tiny world and you'll be swept away by the joy of the Mole House. Each floor reflects unique creativity, and every corner is adorned with vibrant décor. Here, moles and other small animals live together, play together, and enjoy delicious meals together. Every tiny detail of this tiny world tells a joyful story and creates a happy atmosphere in the home.
SHOP NOW
NEW ARRIVALS
Christmas Miniatures World
Christmas is a time for sharing and joy, and our Book Nook personifies that spirit. Place it on your bookshelf and create unforgettable moments with your family!
SHOP NOW
NEW ARRIVALS
Flame Common Room
In the flame common room, we carry the power of magic, passionately conveying bravery, fearlessness, and a love for adventure. This is where magicians gather, daring to pursue the unknown, bravely facing challenges, and finding inspiration and courage within. Join us to create our own magical realm.
SHOP NOW
What's Not to Love About Our Book Nooks?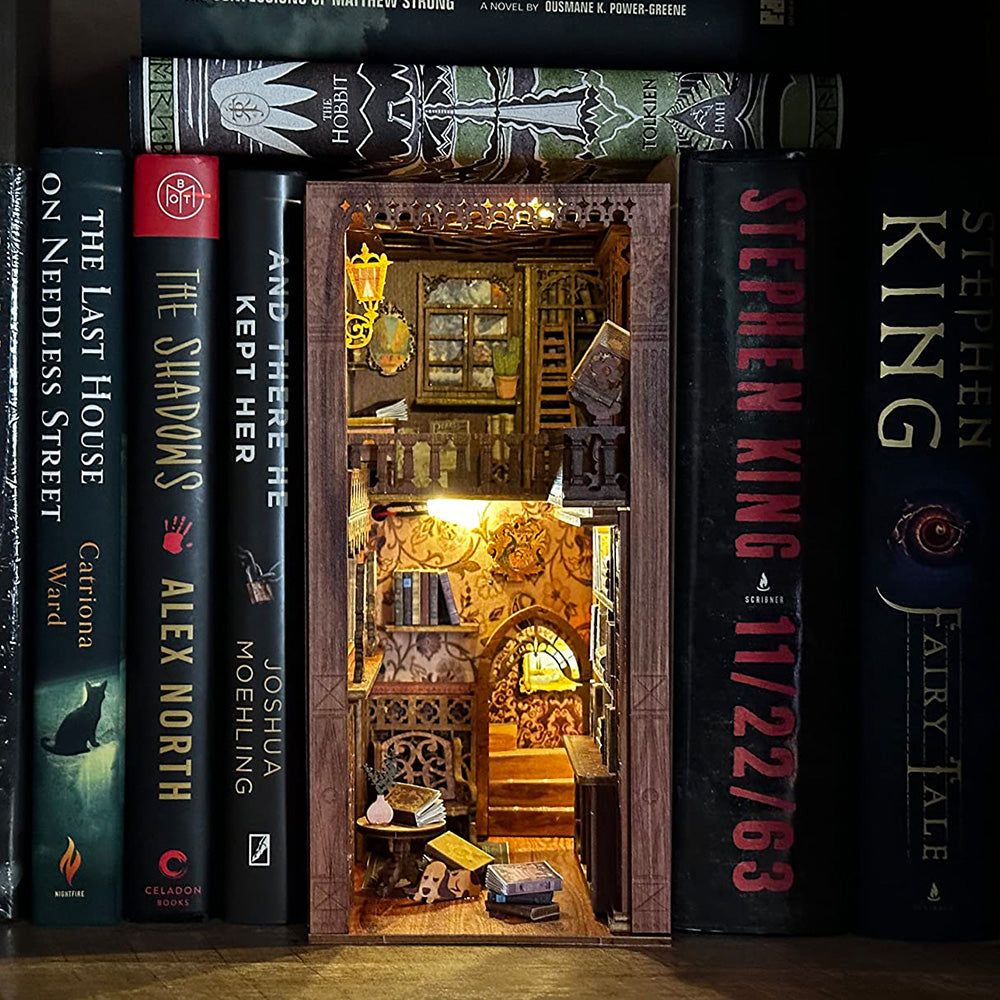 Wonderful miniature world!
"Neat book nook. Fun to build"
David V. - Verified Buyer
loved it!
"I bought this for my adult daughter for her birthday and she absolutely loved it!"
Alanna J. - Verified Buyer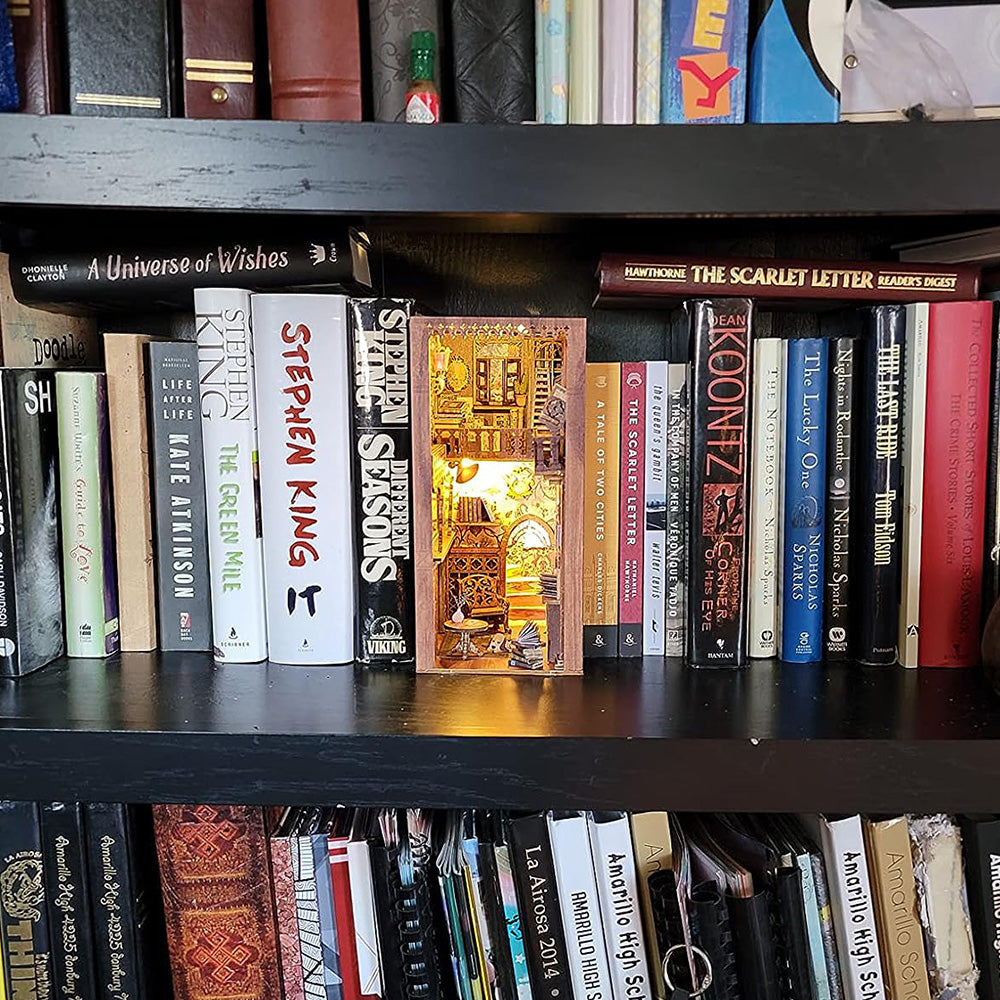 Amazing!!!
"I had so much fun building this 3 D bookend puzzle. The instruction is easy to follow, and all the pieces are nicely labelled and prepared. "
Evelynn - Verified Buyer
Wooden Legos!
"I was very surprised and happy with the quality of this. These are solid wooden pieces you snap together like Legos. Directions are easy to follow and have pictures.."

S. Hood - Verified Buyer


DIY BOOKNOOK KIT
DIY booknook kit is the most well-known handcraft toy that our customers love. By creating different booknook kits, you can discover a variety of amazing stories behind each scene.
Shop Now

DIY Miniature House
DIY miniature house is the most well-known handcraft toy that our customers love. By creating different miniature dollhouse kits, you can discover a variety of amazing stories behind each scene.
Shop Now
On sale
Sold out
Sold out
About CuteBee
The Magic of Creativity, the Miracles of Book Nooks - Explore the Wonderful World of DIY Crafts with Cutebee
In the fast-paced modern world, we yearn for unique experiences, a way to relax and unleash our creativity. Cutebee is here to fulfill that desire. We are a brand passionate about DIY crafts, specializing in creating exquisite Book Nooks and enchanting Dollhouses, providing you with a magical world of handcrafted wonders.
Read More
Join our Facebook Group
Dive into the World of Booknook Magic! Enjoy Exclusive Discounts, Share Ideas, and Connect with Like-minded Miniature Enthusiasts. Let's Discuss, Create, and Unleash the Wonder of Tiny Worlds Together!
Join Us
Frequently Asked Questions
Do you offer free shipping?

Yes, we offer free worldwide shipping for ordersover 75 USD.
Where can I get & how to use coupons?

Where can I get coupons: We will hold some events on our website, and the corresponding coupon codes will be displayed on the Banner on the home page, or below the product price by clicking 'Get'. You can also subscribe to our emails or follow our social media accounts, and we will send you coupons from time to time.

How to use coupons: Fill in the coupon code on the checkout page and click 'Apply'. Please note that some of the sales cannot be used at the same time with certain coupon codes.
When can I receive my orders?

The Processing Time will be 1 - 3 business days after we receive your orders. The estimated arrival time of your orders is Processing Time + Shipping Time.

Standard Shipping (available worldwide):
Shipping Time: 5 - 15 Business Days

Express Shipping (Products designated by the United States, YS05, YS06, SZ05, BK01, BK02):
Shipping Time: 2 - 5 Business Days

(Free shipping over $75)

To learn more about our shipping policy, please click here.
What if I want to return my order?

No problem! We offer a 30-days risk-free return policy on our website. Please notice that returns must be in original packaging and condition with receipt. If the returned item is not in the acceptable condition it will be refused acceptance.

If you receive a damaged product, do not throw away the packaging. Please contact us immediately at cutebee0708@hotmail.com. We will deal with it without a doubt.
What if some parts are broken or lost?

We offer part replacement service. Please click here to learn more about how to apply for it.
Customer Service Hours: GMT : 9:00-19:00
Due to the time difference, please forgive us that we cannot reply you right away, but we will reply you within 24 hours.